Modern highways and roads have undergone many changes, traffic flow and driving frequency have increased sharply, the axle load of freight vehicles has been increasing, and the requirements for road materials have become higher and higher, which must improve the ability to resist rutting and cracking at high temperatures, and improve wear resistance and prolong service life.
The modification of ordinary asphalt to adapt it to the above strict use requirements has attracted people's attention. However, in view of the fact that the price of modified materials is usually 2 to 7 times higher than that of ordinary petroleum asphalt, the current modified road asphalt is mainly used for paving applications in special occasions such as airport runways, waterproof bridge decks, parking lots, sports fields, heavy traffic pavements, intersections and road turns. During this period, Europe applied modified asphalt to the maintenance and reinforcement of the road network, which greatly promoted the widespread application of modified road asphalt.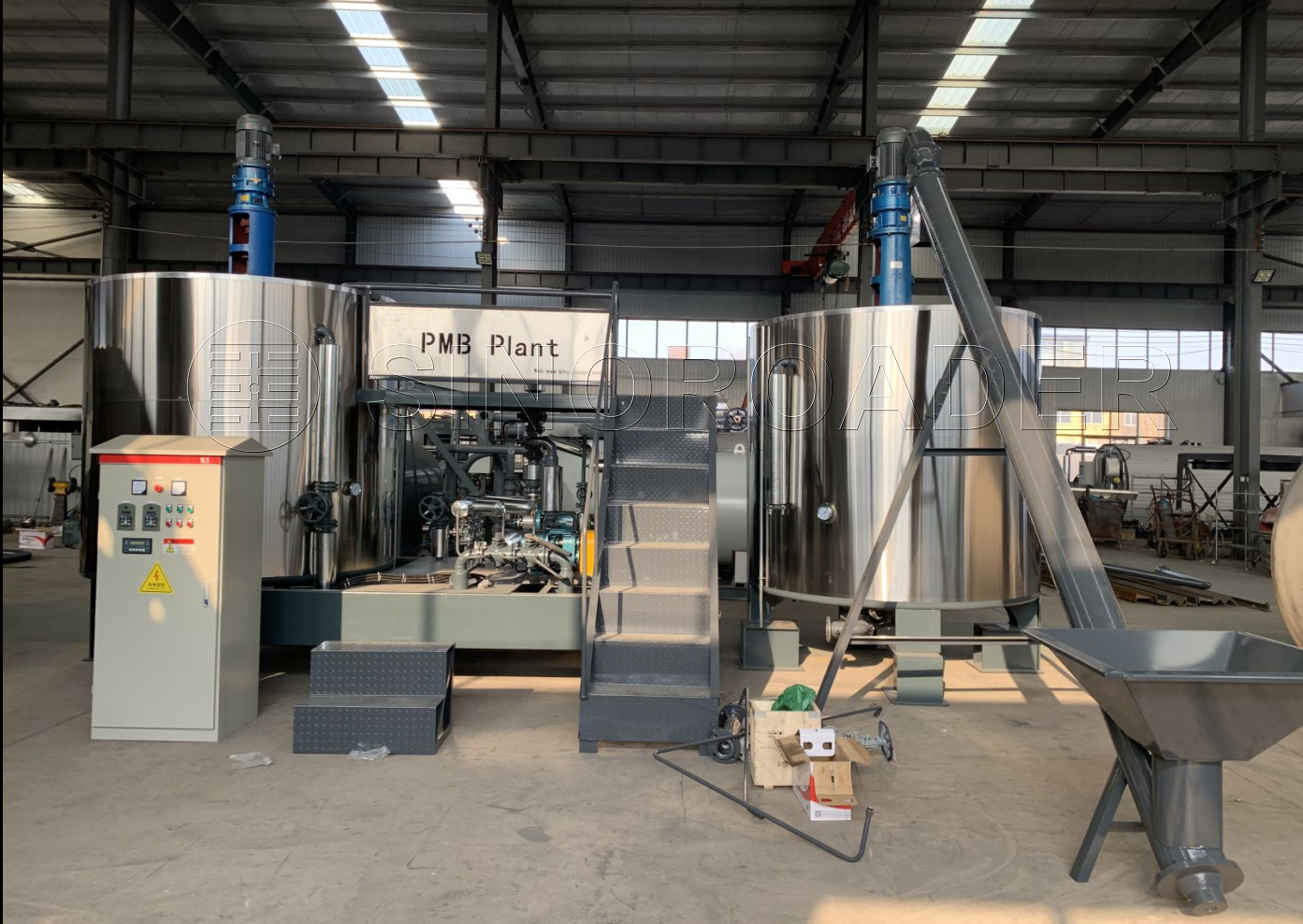 At the beginning of this year, we received an inquiry from a Polish customer who wanted to purchase a modified asphalt plant. After full communication with the business manager Durante Lee, we provided the CE certificate and the specific quotation. The customer was very satisfied and decided to purchase the Sinoroader PMB Plant SRMB-5 with a high-efficiency colloid mill and a production of 5-7t/h per hour. The deposit was paid in June. We carry out packaging and transportation according to the export standard required by customers, the warranty period is scheduled for 15 months after the installation of the entire production line, and we are responsible for the debugging and training of the equipment.
At present, this set of modified asphalt equipment is in intensive production, we will welcome each customer with a sincere attitude and professional ability, and hope that there will be more cooperation in the future!