LB asphalt batching plant is a stationary asphalt mixing plant mainly consiting of cold aggregate supply system, drum dryer, burning system, hot aggregate elevator, vibrating screen, weighing system, mixing tower, dust collecting system, filler supply system, bitumen supply system, electronic control system, finished asphalt storage bin.
The asphalt plant (Asphalt Mixing Plant) adopts modular design, easy installation and maintenance, fast removal and transportation. It is mainly used for the construction of highways, highways, municipal roads, airports and ports.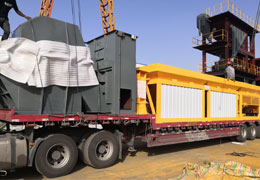 Modular Structure
Containerized structure, suitable for contrainer load, lower shipment costs;Convenient for erection and installation; fit for international clients.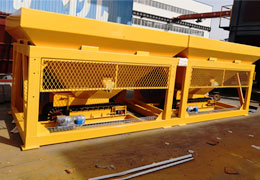 Aggregate Supplying System
Screening large more aggregates, belt conveying, Precise weighing and aggregate batching,batch mix, hot mix;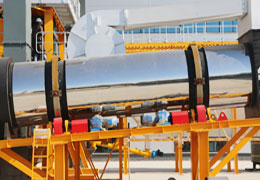 Drying system
Brand burner, countercurrent drying,made of high strength steel,Internal insulation layer to reduces heating loss.
Screening system
Brand high-strength steel woven screen, long service life;pull-out layered and segmented configuration of the screen, easy to replace and repair; high efficiency.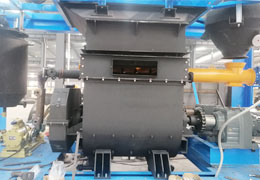 Mixing system
Twin-shaft paddle mixer, fast and homogeneous mix performance; Mixer arms, paddles and liners made by wear-resistant alloy, sturdy and durable; Drive motors adopts central lubrication, easy for maintenance.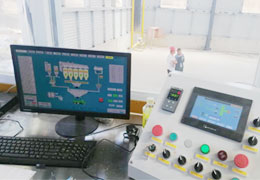 Intelligent Control
Highly automation with PLC control, quite easy for operation; Manual, semi-auto and auto control mode available; Remote technical support available.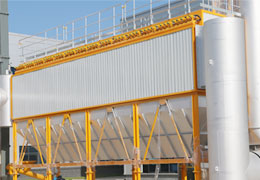 Dust Filters
Primary cyclone dust filter, coarse dust are reclaimed; Secondary bag house dust filter, fine dust are collected and reclaimed; Dust emission is less than 20mg/Nm3, minimal dust emission.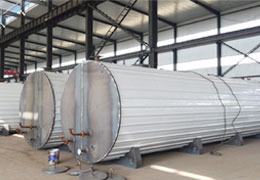 Bitumen Supply System
The heat-conducting oil furnace has a complete automatic control system that can be operated independently; The tank can store different types of asphalt; The tank can be customized;