Drum mix asphalt plant for sale produce asphalt mix through a continuous process, thus it is also called continuous asphalt plant (compared to batch mix asphalt plant).
In some countries and regions, drum mix asphalt plant also name as asphalt drum mixing plant, drum asphalt production factory, drum asphalt plant and so on.

Continuous Drum Mix Asphalt Plant is very different with Batch Asphalt Mixing Plant. Asphalt drum mix plant is one type of asphalt plant that produces hot mix asphalt in a continuous process.
Production capacity of DHB Series drum mix asphalt plant ranges from 20t/h to 100t/h. Clients can choose the right model according to their production or projects requirements.
Hightlights:

Continuous asphalt plant,drum mix;compact structure, easy relocation;Lower initial investment, cost effective, shorter payback period.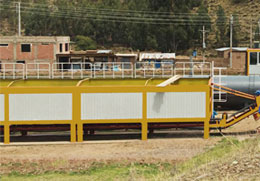 Aggregate Feeder
4 bins Cold Aggregate Silo can be meet the different gradation of asphalt mixture.Variable speed motor on feeder belt, feed Rate adjustable. Scales installed under each bin to ensure weighing accuracy.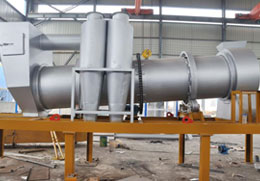 Drying & Mixing Drum
Parallel flow drum with function of drying and mixing. Optimized inner structure ensure better dry and mix performance.
Bitumen Tank
Direct heated bitumen tanks with heat transfer oil warming. Electric-heated bitumen tank optional.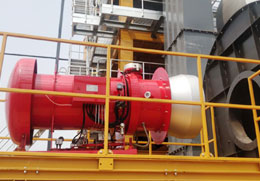 Burner
High efficiency burner, international famous brand, saving fuel. Diesel, gas, heavy oil fueled burner as required.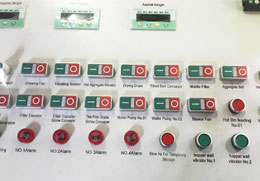 Operation Panel
PLC control system, user-friendly, ease of operation. Electrical elements are Siemens made, reliable, longer service life.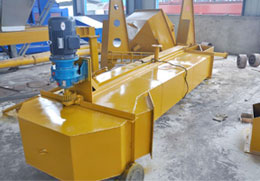 Hot Asphalt Elevator
Chain-hopper type elevator, convey hot aggregate to hot storage silo. Elevator envelope fully enclosed with insulation, avoid heat loss.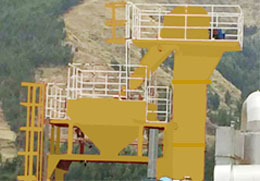 Hot Storage Bin
A elevated bin for temporary storage of finished asphalt mix. Bin volume is optional, discharge height is adjustable.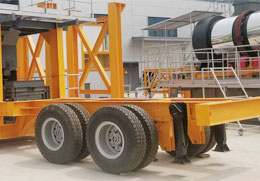 Mobile Chassis
Mobile chassis can be added on main modules to make it portable. Transportation and relocation of the plant is quite fast and easy.