The BE series bitumen emulsion plant developed by our company can produce various types of emulsified bitumen to meet your construction requirements. The equipment has stable performance and is convenient to operate, and is widely used in various road construction and maintenance projects at home and abroad.Asphalt Emulsions,Asphalt,Bitumen Emulsion Plant,Emulsion Bitumen Plant,Asphalt Emulsion Machine

Series product model: BE-6; BE-10 ( Burner heating or hot oil heating optional)
Bitumen Emulsion Plant Main Features
1.The device adopts container design, which is convenient to install and transfer, and easy to learn.
2.Modular design can be equipped with water heater, heat oil coil heating device and others, which is convenient for site heating.
3.Provide two emulsion tanks, one work and one agitation to improve work efficiency
4.The key part of bitumen emulsion plant (i.e. colloid mill) is equipped with products of world famous brand. Its special structure of pilot rotors clearance is likely to keep tiny fixed clearance. It is made of special stainless steel with properties of wear resistance and corrosion resistance. Its emulsion fineness is less than 5μm.
5.Frequency governing motor is used to control the rotation speed of bitumen pump. Emulsion flow rate is regulated by valve (displayed by the flow meter). By the above means, bitumen content in emulsified bitumen (ratio of bitumen to water) can be accurately and stably controlled.
6.Thermal oil heating system is equipped thermal oil connector to heats water tank and warms all the pumps before production, which is easy and convenient to replace baking with blowtorch.
7.Thermal oil heating system realized automatic temperature controlling.
8.All the parts contacting the emulsion are made of qualified stainless steel with good anti-corrosion property to suit for production process of various kinds of emulsified bitumen.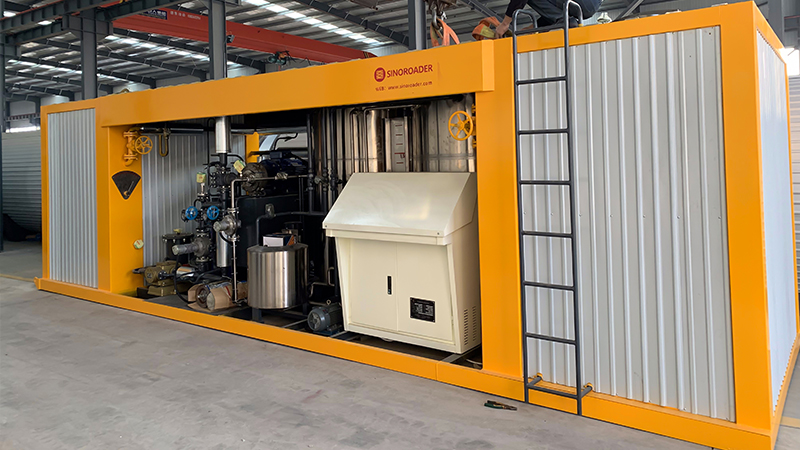 Sinoroader | Stirring System
Bitumen Emulsion Production Colloid Mill. Colloid Mill. A colloid mill is a piece of equipment designed for grinding of substances to colloidally sized particles.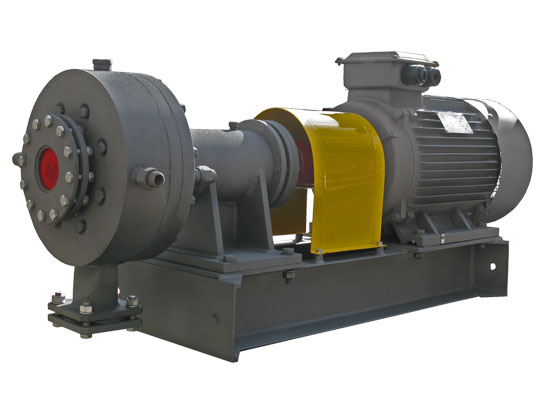 Sinoroader | Soap Solution System
It mainly includes emulsifier dilution tank, emulsifier heating system, emulsifier pump, emulsion metering, manual emulsion stirring.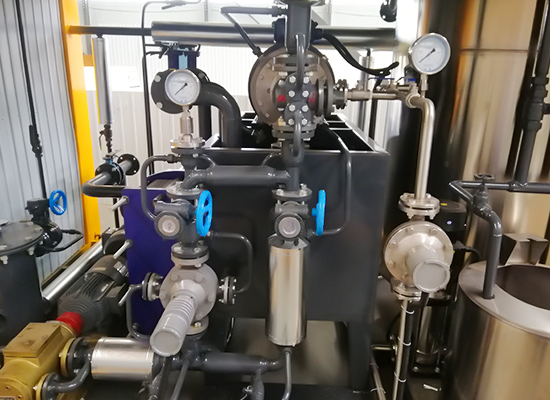 Sinoroader | Bitumen Supply System
It mainly includes asphalt heating tank, asphalt pump and asphalt metering.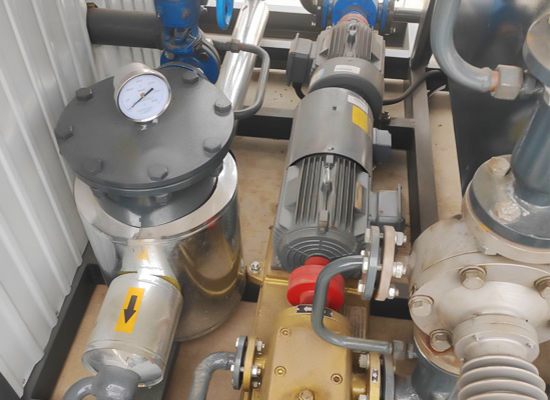 Sinoroader | Heat Exchange System
The heat exchanger mainly exchanges heat between the finished emulsified asphalt and water to reduce the storage temperature of the emulsified asphalt.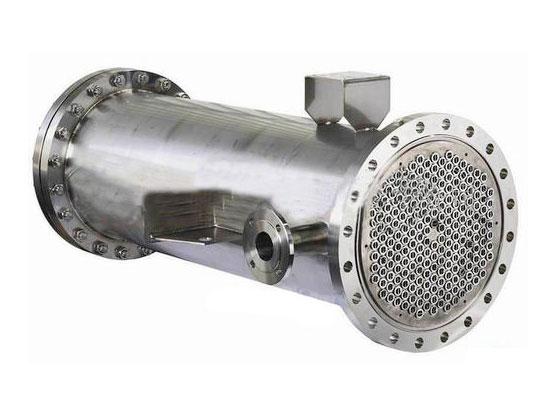 Sinoroader | Thermal Oil System
This is a closed system. The drive of the thermal oil pump, the hear oil flows through electrical heating tank, bitumen pump, laminated tube, mill, and finally the thermal oil pump. In front of the thermal oil pump inlet, an expansion tank for heat Oil storage and makeup places above the plant body; blow down valve and the overflow port of expansion tank locate at the bottom of the plant body.
This system applies automatic heat oil temperature control by the electrical heating tank with a thermometer to preheat every pump before working, substituting for gasoline torch heating, which reduces the labors and makes this process easier and faster.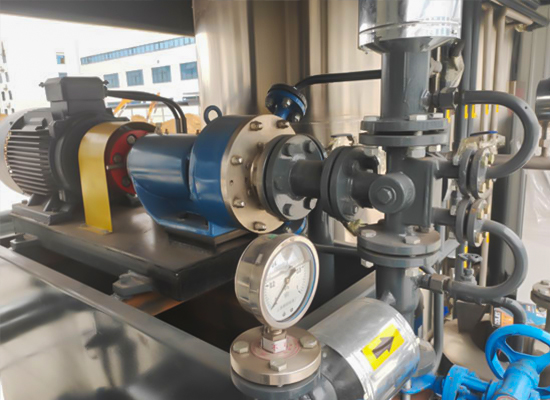 Sinoroader | Water System
It mainly includes water heating tanks and hot water pumps.
Sinoroader | Electrical Control System
It includes two systems: manual control and automatic control. Auto control system automatically controls the liquid level, soap solution flow rate and bitumen content, which performs independently and with no interactions.
A routine process once every operation is to set the parameters of emulsified bitumen content and productivity; solution flow rate and bitumen content will automatically changed according to the above mentioned two parameters.