Sinoroader mobile continuous asphalt drum mix plant is one type of continuous asphalt plant, with characteristics of simple structure, low cost and convenient maintain.This series asphalt drum mixing plant with capacity from40-100t/h.It's easy to transport, transfer site, and recommissioning, also it is equipped with high level dust filter, more environmentally friendly.
New structure design, continuous mixing and discharging
aggregate can be accurately weighed and proportioned
Mineral powder can be added
High Cost-effective
The mobile continuous asphalt plant adopts modular design, Integrated mode, the traction head can be pulled away directly,easy installation and maintenance, fast transportation. It is mainly used for the construction of highways, municipal roads, airports and ports.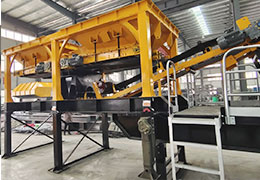 Cold Aggregate Feed System
①Modular design, easy to install and transport;
②The cold aggregate feeder is equipped with frequency conversion speed control, synchronous proportional automatic control and adjustment, safe and reliable;
③The hopper is equipped with a screen, the two fines hoppers will automatically vibrate when the material blocked, the lack of material will alarm, and the discharge door can be adjusted;
④The belt conveyor is equipped with correction and cleaning devices;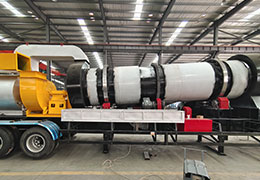 Drying System
①The repeatedly optimized design of the lifting blade and the stainless steel insulation layer can effectively reduce the heat loss of the drying drum, save fuel consumption and greatly improve the thermal efficiency;
②The burning zone of the drying drum adopts wear-resistant and heat-resistant materials with long service life;
③Gas secondary ignition, high reliability of ignition;
④Unique purge pipeline, effectively prevent oil circuit blockage.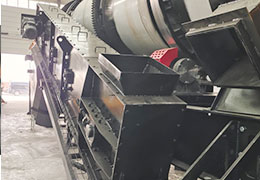 Lifting System
The elevator plate chain is made of high-strength wear-resistant materials, and the shell liner is made of wear-resistant steel plate, which has a long service life.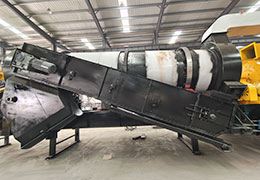 Hot Finished Asphalt Storage Silo
The upper equipped level sensing device, the discharge port is equipped with a temperature sensor; the door opening mechanism adopts a pneumatic mechanism.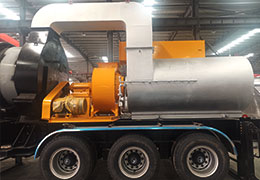 Dust Collection System
① Utilization of water dust removal system to reduce environmental pollution caused by exhaust emissions;
②The air door of the induced draft fan is automatically adjusted to ensure the constant negative pressure of the drying drum.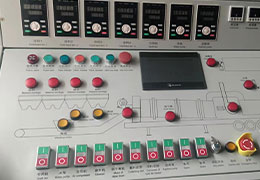 Electrical Control System
①The external dimension of the control room is 2700mm*880mm*2000mm imitating a container structure, the wall is made of color steel plate, double-layer insulation, color steel doors and windows; split air conditioner; beautiful appearance, convenient hoisting and transportation, and good sealing performance;
②The electrical control adopts a desktop console, the main components are Siemens brand electrical appliances, with interlocking and secondary protection; the console is equipped with manual control operating devices, main motor current display, finished material temperature display, frequency converters of cold aggregate, water pump, bitumen pump; convenient and intuitive operation.